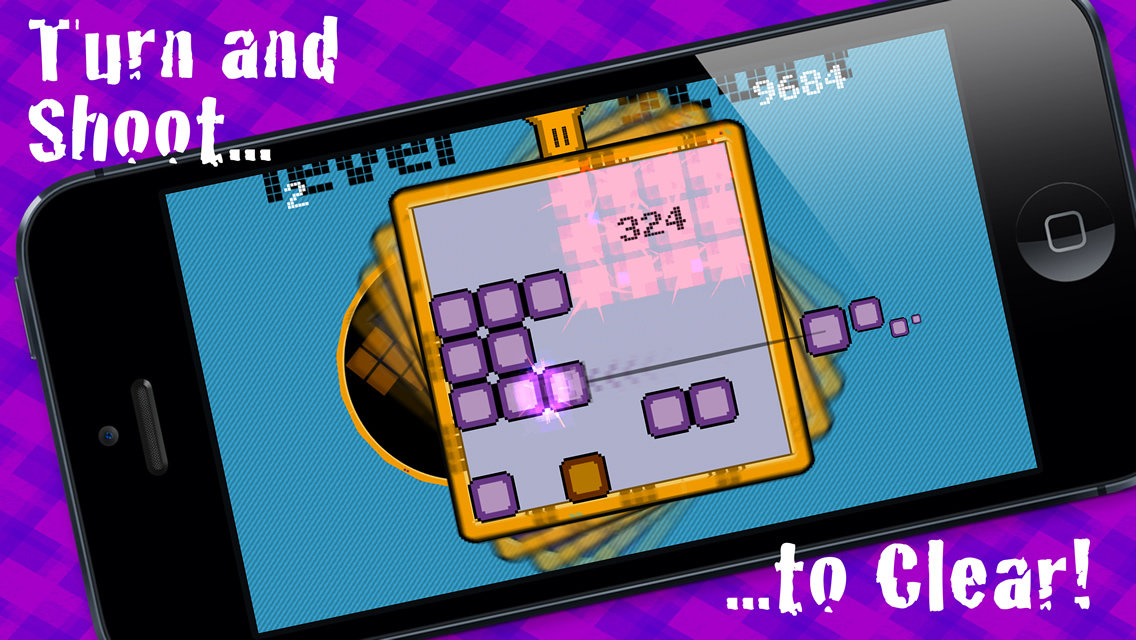 Do you fancy the good-old-days challenging games?
90Blox is a brains queeze puzzle game with two simple premises: turn and shoot! Fully loaded with old-school pixel graphics, 90Blox will challenge your spatial intelligence pushing you over the edge of your abilities.
Classic Mode is the best way to enjoy puzzle time. Quick playing in bus; long playing in sofa; improve your skill; discover new strategies…Dedicated for those who enjoy getting better every level and breaking records. Special reward for those pros that beat Level 9.
Time Trial. New champion wanted to beat the chrono, make comblox at time!!! With a minimalist 8-bits old-school style, the chrono defiance is implacable. A special challenge thought for those brave players with steel nerves. No suitable for scatter-brained players.

Available for iOS 4.0 or higher.